Toyota Dealer near Scarborough ME

Toyota continues to be one of the most popular automobile brands under the sun and near Scarborough, ME. At our local Toyota dealer, we can give you a tour of all the models we carry and what they offer drivers. When you're ready to take a ride, Ira Toyota Saco will set you up with a test drive.
---
Search Through Our Toyota Inventory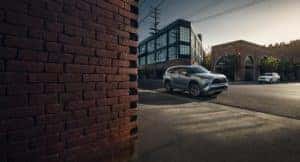 Lots of exciting models await your approval at our showroom. If you're searching for an SUV, you'll be all set with the Highlander or 4Runner. If you want a sleek sedan, Toyota provides bestselling vehicles like the Camry and Corolla. A sales rep will be right there to highlight their best features.
You'll also find our entire selection online. This means that you can take a preliminary peek before you stop by our showroom, or you can refresh your memory about your favorite models. Each entry shows pictures of the vehicles from multiple angles and a complete listing of their features. Search via feature or select filters to zero in on your favorite car.
---
Options for Financing
We strive to get you fair rates and give you multiple options when it comes to financing. Our finance experts dedicate their efforts to tailoring the loan to fit your individual lifestyle. They're well-versed at piecing together your specific needs and matching you with a payment plan that works with your budget and credit score.
When you're considering your budget, figure out which model may work best for you. You may be on the fence about buying the RAV4 or going with the Venza instead. If you use the Payment Calculator, it can tell you how much of a down payment you may want to place, or if you can add another extra feature.
---
What Kind of Service Do You Need?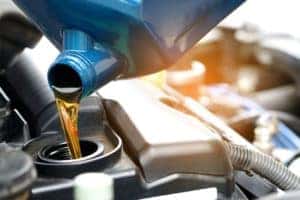 What do you need done to your car today? Do you need a standard oil change, or is a wiper blade busted? Is your car squeaking when you hit the brakes, or is your Toyota emitting an odd smell? Whatever it ends up being, trust in our team of service experts. They welcome your questions, answer them, and can resolve the issue with your car.
In addition to our service center, on our premises, you'll spot a parts center and a tire center. We can take care of any repair that comes our way with our access to parts. If there is a part that's rarer, we'll place an order for you and inform you as soon as it comes in. Most likely, though, we can find it in our voluminous warehouse.
---
Things to Do near Scarborough ME
The classic coastal town of Scarborough, ME, gives you the charm of beach life with the proximity of the big city. After driving to Prouts Neck Cliff Walk, you can walk the more than 1-mile walk and spot postcard-worthy sights, like the historic homes or sandy vistas below.
Now that the briny air put you in the mood for seafood, head back in your new Toyota to dine at Bayley's Seafood Restaurant. On a balmy day, sit comfortably at a picnic table and breathe in the sea air as you inhale a fresh lobster roll seaside.
---
Buy a Car at Our Toyota Dealer near Scarborough ME
Follow satisfied Toyota owners near Scarborough, Maine, to our Toyota dealer for your chance to own one of the most popular brands on the roads today. To schedule a test drive, contact Ira Toyota Saco online.